LOTR reunion photos (oh frabjous day!)
Entertainment Weekly is doing a
Cast Reunion Issue
, and they have photos of of LotR actors looking happy and fabulous! They're from May and July of this year, and successfully hidden from fans until right now. There's a small photo of Dom, Elijah and Sean Astin on the front cover and
three
other photos of them, a gorgeous one of Bernard Hill, Sean Bean, Peter Jackson, Orlando, Billy and Andy, a photo of Hugo, Miranda, Cate and Ian McKellan (I
know!
), and a two page spread of Orlando and Pete. Oooo, I just found a
Dom, Elijah and Sean article
... The text here and in the magazine is OK, the pictures are
priceless!
Let us all praise EW and
primula_baggins
who made
scans of all of them
to share!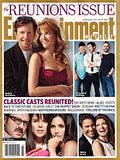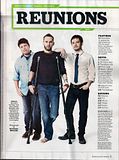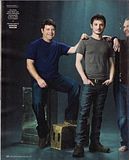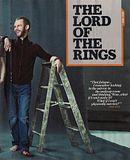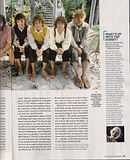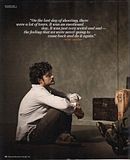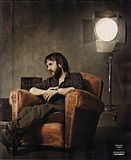 There's also
video
! Dom, Elijah, and Sean were filmed doing the photoshoot and telling stories, also on the
on the EW site
.
rakshi
already has
screencaps
!
It's like someone decided to cheer up my whole week, and I'm going to bed a happy fangirl, (especially if more people sign up for
slashababy
!)
Comments {35}